Announcement for Bullion Currencies, PG-Pay.
We wish to inform all members of our loyal PGT community that we have exciting things in store for you when you sign up at BullionCurrencies.com and start trading. BullionCurrencies.com is a revolutionary new platform powered by the proprietary PGPay system of PureGold. It is a platform that uses the world's first gold-backed token – the PGT. When you sign in to BullionCurrencies.com, PGT holders will receive, as a token of our appreciation, 0.5% of all sales conducted on the platform, out of the 2% commission that we charge.
Don't let this "golden" opportunity slip by. Register today on BullionCurrencies.com and get a share of gold!

We have launched our PGPay gold commerce online and mobile app platform to enable payment through gold for goods and services. Apart from that, instead of transitional gold investment which you need to firstly hold the physical gold and secondly find a trusted storage to secure it, PGPay makes gold investment so much simpler with no liquidity issue.
You can choose to invest as low as 2 gram worth of gold and accumulate your wealth through gold at above spot 2% only, and you can easily sell your gold holding at 0.5% below spot only through PGPay mobile app anywhere on the go through your mobile phone.

For gold investment, we provide the lowest spread available and we allow investors to invest in smaller gold holding to manage their risk by dollar cost average on their gold position. Our improved PGPay mobile app now come with two languages, English and Chinese.

All gold holdings are secured in Loomis International and registered under investor's own custody.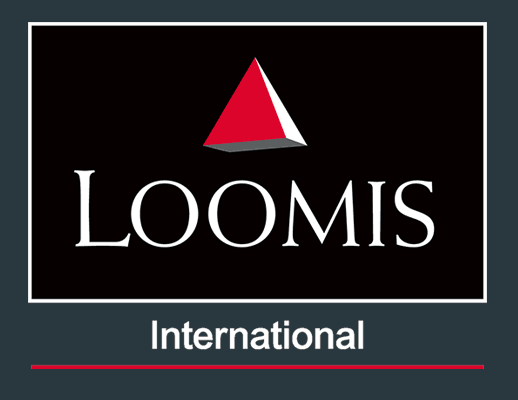 Loomis International, our trusted third-party storage facility, is the leading specialist for international valuables logistics solutions. Loomis International has a global network of branches, partners, leading suppliers and agents, and offer comprehensive solutions to handle and transport primarily precious metals and foreign currencies throughout the world.

Loomis International operates warehouses with state of the art security, where customers' precious metals are in safe hands and fully insured. With its impressive track record and excellent customer service, Puregold.sg Group of companies believe that our customers' gold is well secured at Loomis International.
All purchases and transactions through Bullion Currencies and Gold ATM machines, part of the profit revenue will be credited to Bullion Currencies PGPay app platform in the form of PGG (Physical Gold). PGG (Physical Gold) is a reward to PGT holders by the PureGold.sg Group.
PGPay, by Bullion Currencies has established strong connections with participating merchants now accepting gold As payment.
You can order your nice meal at Time Table Cafe and use PGPay as mode of payment.
We are inviting Bullion Currencies Merchants to join us to accept gold as payment for goods and services. As a Bullion Currencies Merchants, you will enjoy the lowest 1.5% merchant fee, the most competitive rate in the market as we speak.

What Benefits Will Bullion Currencies Merchants Enjoy?
Signup As BC Merchant is FREE of charge.
No Maintenance and Annual Fee cost compared to Credit Card Machine.
No paper required for printing transaction. Transaction records all in PGPay mobile app platform.
Merchant fee is so much cheaper than credit card terminal.
We only charge 1.5% to merchant when there are transactions.
If gold price rise, you can choose to sell your gold to fiat at a profit.
We will announced participating merchants to all our social media platforms.
We will issue the QR code to be displayed at your shop for convenient bill settlements.
PGG gold received can be redeem as real physical gold or sell to get fund in 3 working days

Our HQ is based in Singapore as the Gold Trading Hub. We are expanding BC payment gateway networks to Malaysia, Vietnam, Indonesia, upcoming Hong Kong, China, USA and Korea. BC payment gateway solutions are scalable and expandable to all around the world.

We are inviting individuals or Bullion Currencies Merchant to Signup Now.

How to Signup Bullion Currencies Account Step by Step Guide.

Please download PGPay mobile app on App Store or Google Play Store now. Plan your gold saving journey with PGPay today.
For further inquiries, email us for more information at billy@puregold.com.sg
Sincerely,
Billy Chiam
Marketing Officer
https://puregold.io
Reference
Telegram: https://t.me/joinchat/G0WpKFEKijI_lSVpn1Mb0Q
Medium: https://medium.com/@puregoldio
Facebook: https://www.facebook.com/puregoldio
Twitter: https://twitter.com/Puregold_SG
BitcoinTalk: https://bitcointalk.org/index.php?topic=2687883
Videos: https://puregold.io/page/video
Wiki: http://list.wiki/PureGold_Gold_(PGG)_/_PureGold_Token_(PGT)
Factory / Office (Singapore HQ):
No 6 Tagore Drive ,
Tagore Building # B1–08, Singapore 787623
T: +65 6372 5050
E: billy@puregold.com.sg
W: www.bullioncurrencies.com
Retail Shop
No 23 Serangoon Central, #04–41,
NEX Shopping Mall, Singapore 556083
Tel: +65 6372 5052
Gold ATM
Singapore Cruise Centre, 1 Maritime Square, Level 1
( Lobby C- Arrival Hall )
Singapore 099253
Malaysia Office
Puregold Sg MY Sdn Bhd
Wisma UOA II, 7th Floor, Suite 07–12, №21 Jalan Pinang,
Kuala Lumpur 50450, Malaysia.
T: +(603) 2163 4594
E: sales@puregold.my
W: www.puregold.com.my
Vietnam Office
Puregold.sg VN Company Limited
24.OT07, Vinhomes Central Park,
Building Park 7, at 720A Dien Bien Phu Street,
Ward 22, Binh Thanh District, Ho Chi Minh City
T: +84 93754 9898
E: sales@puregold.vn
W: www.puregold.vn
Indonesia Office
PT. Puregold Singapore Indo
Gedung Intiland Tower Surabaya Lantai 11,
Suite 2A2, JL Panglima Sudirman,
№101–103, Kel. Embong Kaliasin
Kec, Genteng, Kota Surabaya 60271
T: 0315482722
E: sales@puregold.id
W: www.puregold.id